REIKI
What is Reiki?
Reiki is a non-invasive, gentle, yet powerful method of healing. Reiki energy (desribed as 'universal life energy' or 'spiritual energy') which is accessed by the practitioner during treatment, enhances the body's natural healing ability and promotes wellbeing.
Reiki treatment stands on its own as a healing practice and is alos safely used to support orthodox and complementary medicine. It is increasingly accepted in health and community care facilities including hospitals, hospices and cancer support units.
Steve Ibbotson
Accredited Reiki Practitioner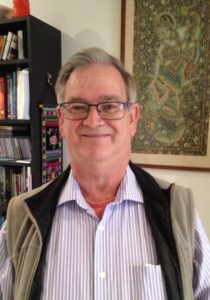 Steve completed his Reiki First Degree in 2009 and received initiation as a Reiki Master and Teacher in 2012 in Hawaii; he has been actively in practice since 2009, and teaching Reiki since 2012.
Steve has had an extensive background in the health and emergency services spanning more than 45 years, both as a front-line emergency worker and in management roles; including providing Peer Support and Counselling.
He holds a number of academic qualifications in areas of Management, Occupational Health and Safety, Education, Training and Counselling.
Steve is an Accredited Reiki Practitioner, Reiki Master and also a Professional Development Team Member with Reiki Australia. Also, in conjunction, with other team members, he has assisted for several years in developing and reviewing Reiki Australia's professional development materials
Steve's vision is to share the wonderful experience and practice of the Reiki form of energy healing.
To be an inspirational teacher and mentor in Reiki practice
Steve works with Adults.