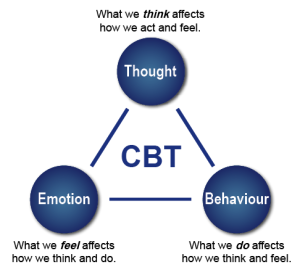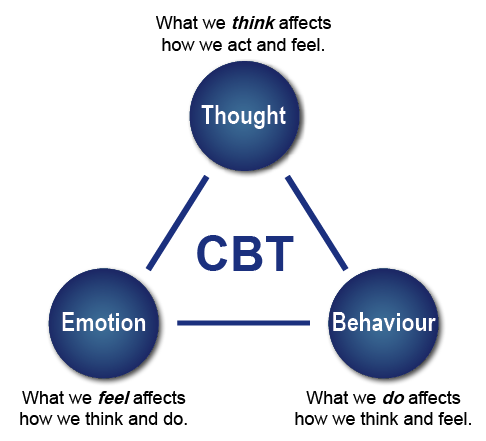 Cognitive Behavioural Therapy (CBT) is a focused approach for treating many different types of emotional, behavioural and psychological problems. It combines the principles of cognitive therapy and behaviour therapy. Cognitive therapy focuses on an individual's patterns of thinking, while behaviour therapy concentrates on associated actions, often as a result of those thoughts.
This combined approach provide a very effective method to help overcome a variety of mental health issues, including:
depression

ongoing low mood

anxiety

negative or unwanted thoughts

phobias, or

alcohol and substance use
CBT assists people to identify unhelpful thoughts and behaviours, followed by learning skills and habits designed to improve the situation. The application of CBT may vary depending on the issues being addressed, but is essentially a collaborative, flexible and individualized program that can be adapted to a wide range of individuals and a variety of settings.
Many psychologists are trained in evidence-based practices including CBT. If you are interested in learning more about CBT and how it might help to change your life, please call Balance Psychology on 1300 855 601 !