Judith Homa
Honours Psych  M.A.P.S
Principal Psychologist
Judith is a registered psychologist with extensive experience in psychology including over 17 years seeing clients in her Private practice
Judith works with all ages – children, adolescents and adults
She is experienced working with:
Depression
Anxiety
Body Image
Low Self-esteem
Grief and loss
At-risk youth and self-harm
Workplace issues
School and Workplace bullying
Post Traumatic Stress Disorder (PTSD)
Long-term unemployment
Family and Relationships issues
Pregnancy
Parenting
Peer supervision for psychologists and counsellors
Workshops for groups and organisations
Judith has a special interest in Women's Health, Wellbeing and Leadership.  She places a high importance on developing a good rapport with her clients and works using  a positive approach based on the client's strengths. Mindfulness based CBT, Communication skills, Confidence training, Motivation skills, Relaxation skills,  journaling, and narrative therapy  are some of the approaches used to assist clients. Meditation techniques are offered where appropriate. Judith is also experienced in cultural awareness and connectedness to nature techniques. Judith is a registered provider with Medicare, TAC, WorkCover, VOCAT, Department of Veterans affairs (DVA),  and most Private Health Insurers.
Ebonie Stewart
Masters in Educational and Developmental Psychology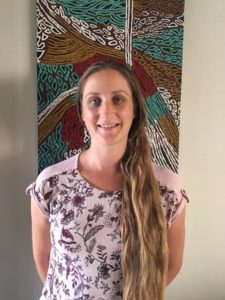 Ebonie is a registered psychologist who has experience working with children in a variety of settings including private practice. Ebonie enjoys working with children from a wide variety of backgrounds and presenting issues, including social skills, autism, ADHD, behaviour change, confidence building & communication skills. Ebonie also conducts assessments.
Ebonie has vast experience with a range of Therapeutic approaches including:
Cognitive Behaviour Therapy (CBT)
Acceptance and Commitment Therapy (ACT)
Stress Reduction Skills
Behaviour Modification
Parenting Skills
Ebonie works with individuals and families to assist them to understand and put strategies in place to maximize the potential for positive change. She works from a Strength-based approach and develops a good rapport with her clients.
Ebonie also works with Adolescents and Adults.
Ebonie is Registered with Medicare and a variety of Private Heath Funds.
Carolyn Symonds
Master of Psychology in Health Psychology
A registered psychologist who works with adults (18 years +).
Carolyn takes a person-centered approach to her therapeutic practices and has experience working with clients with:
Depression
Anxiety
Low self-esteem
Grief and loss
Confidence building
Adjustment disorder
Adjustment to health issues and disability
Post Traumatic Stress Disorder (PTSD)
Health promotion
Stress management
Pain management
Work-related transitional issues
Workplace bullying
Carolyn's particular area of interest is health related issues and pain management. She practices evidence-based therapies including CBT, motivational interviewing, acceptance & commitment therapy and solution-focused counselling. Carolyn is a registered provider for Medicare, WorkCover, TAC and VOCAT, and most private Health Insurers.
Leoni  (Lee) Homewood 
BA (Psych), Grad Dip Educational Psychology, Diploma Professional Counselling, M.A.P.S
Lee is an experienced registered psychologist who works with all ages – children, adolescents and adults. She has worked in a variety of workplace environments, including Private Practice, Educational and Community settings.
Lee has a vast amount of experience working with clients experiencing:
Depression
Anxiety
Trauma
Grief and Loss
Social Phobia
Low self-esteem
Adjustment issues
Post Traumatic Stress Disorder (PTSD)
Stress management issues
Substance-related issues
Work-related and school-related transitional issues
School and Workplace bullying
Problem Gambling
Relationship issues
Lee has a special interest in effective parenting and families. She also conducts assessments including WAIS, WISC, and WPPSI  and counsels children with autism. Lee is a registered provider for Medicare, WorkCover, TAC and VOCAT, and most private Health Insurers.
Lynda Craig
Clinical Psychologist
Lynda Craig is a highly experienced clinical psychologist who works with people of all ages, from children (aged 2+ years) to adults. Lynda specialises in conducting clinical assessments.
Some assessments that she is qualified to perform are: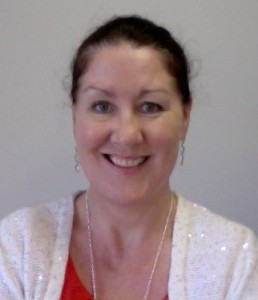 Autism Assessment
Disability Assessment
Cognitive Assessments
Wechsler Adult Intelligence Scale (WAIS)
Wechsler Intelligence Scale for Children (WISC)
Wechsler Preschool and Primary Scale of Intelligence (WPPSI)
Lynda works from multiple locations in the Melbourne Metropolitan region, and often travels to schools or other locations to perform assessments when needed.